Staff
TINA CASULA GROSS – STUDIO OWNER / INSTRUCTOR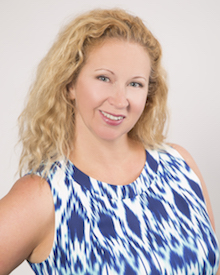 Miss Tina has been a dance educator for over 30 years. She has been a guest artist teacher at many studios in the tri-state and surrounding areas. Her extensive resume proudly shows her achievements in Regional Theatre Productions, National & International Touring Productions. Some favorite shows include: A Chorus Line, Seaside Music Theatre; Cabaret, The Walnut Street Theatre; Anything Goes, Maine State Music Theatre and The Who's Tommy, 42 Street, Joseph and the Amazing Technicolor Dreamcoat; Gateway Playhouse. Tina served as the assistant choreographer for Holland America Cruise Lines. For her productions at White Plains High School, she received awards and nominations in the following: 2002 Helen Hayes Theatre High School Award for Outstanding Choreography in Anything Goes; Nomination in 2001 for Best Musical: "Into the Woods" and 2002 for Best Musical: "Anything Goes". To name a few, Tina has worked with Bill Castellino, Bob Durkin, Bruce Lumpkin, Charles Abbot, Donna Drake, George Faison and Tony Parise.
---
CHEYENNE GROSS – STUDIO OWNER / INSTRUCTOR

Cheyenne is a graduate of "The School for Creative and Performing Arts" in Cincinnati, Ohio and is currently the casting director for Chezzam Entertainment Group, Inc. One of many favorite accomplishments is his performance in "The Nutcracker" with the Dayton Ballet Company. He has toured the U.S. in the 1st National Broadway Tour of Saturday Night Fever, Larry in A Chorus Line and as a featured dancer in "The Fiddler on the Roof". Cheyenne performed in "West Side Story" in Taiwan and as Tony Manero in Saturday Night Fever in Germany. He served as Entertainment Director at Club Getaway producing themed entertainment for various events such as the opening act for The Trammps. Cheyenne has an integral role at the JCC of Manhattan as the teacher for the Youth Theatre Troupe. He has worked with acclaimed directors and choreographers such as Arlene Phillips, Baayork Lee, Barry Lather, Mitzi Hamilton and Phillip McKinley.
---
ALLISON CANNING – INSTRUCTOR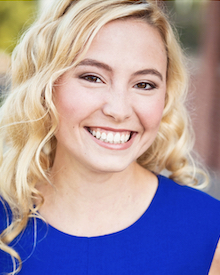 Miss Allison is thrilled to be joining BPAC for another wonderful year! Before starting with the company in September 2018, she performed in regional theaters as well as multiple theme parks around the country! She graduated from the Hartt School with a degree in Music Theatre in 2015 and has been living/working/auditioning in NYC ever since! Some of her favorite roles have been Elle Woods in "Legally Blonde", The Witch in "Into the Woods", and Mimi in "Rent". Ms. Allison has been dancing for almost 25 years and is experienced in Ballet, Tap, Jazz, Lyrical, Theater Dance, and Hip Hop. With the help of her mom, she helped to create her middle school's first ever Drama Club, which continues to put on a full musical every spring. After graduating from middle school, she continued to help her mom teach the kids until she moved to NYC in 2015, but still pops in from time to time each year as the club continues to grow. She is so grateful to Ms. Tina and Mr. Cheyenne for bringing her onto the staff, as she has always loved to share her passion for dance with others. She is looking forward to another successful year!
---
KAYLA YEE – INSTRUCTOR

Kayla has taught fitness and dance in the Philadelphia area and NYC over the past 5 years. An NYU graduate, she uses her acting training to infuse embodies movement in dance technique. Starting at BPAC in 2019, she continues her professional artistic and fitness career using progressive methods. Her credits include Jack of Cups (EBP), ModArts Collective Thread Festival, and Beauty Freak (staged reading, WWTNS).
---
BRIAN HENRY – INSTRUCTOR
Brian Henry was born to a theatrical family, and grew up singing, dancing, and telling jokes in a vaudeville style revue, The Henry Family Show. He went on to attend Performing Arts School in Philadelphia, and then the Lee Strasberg Institute through NYU. He has also studied theatre dance with American Dancemachine, singing with Maitland Peters, ballet with Mme. Gabriella Darvash, method acting with John Lehne, and Meissner technique with James Price. Favorite roles include Jesus in "Godspell", Lt. Cable in "South Pacific", Big Julie in "Guys and Dolls", Action in "West Side Story", Rooster Hannigan in "Annie", Fyedka in "Fiddler on the Roof", and many more. He performed in the Broadway revival of "Fiddler on the Roof" starring Topol. In that production he worked with the great director Jerome Robbins, and eventually went on in the role of Motel the Tailor. Brian has choreographed productions of "Fiddler" and "West Side", and directs revue shows for the Cargill production company. He is the author of two musicals, "The Gajo Rom" and "The Disappearing Act", as well as a new one-act play cycle "All the Clown's Men". Brian is currently working as a producer, director, and playwright for the Chelsea Rep LAB. The LAB produces short play festivals twice a year at Theatre 54.