Classes
IMPORTANT NOTE FOR THE 2021-2021 SCHEDULE OF CLASSES:
Current BPAC students will get priority registration starting July 26, 2021.
Class registration opens to the public on Aug 16, 2021.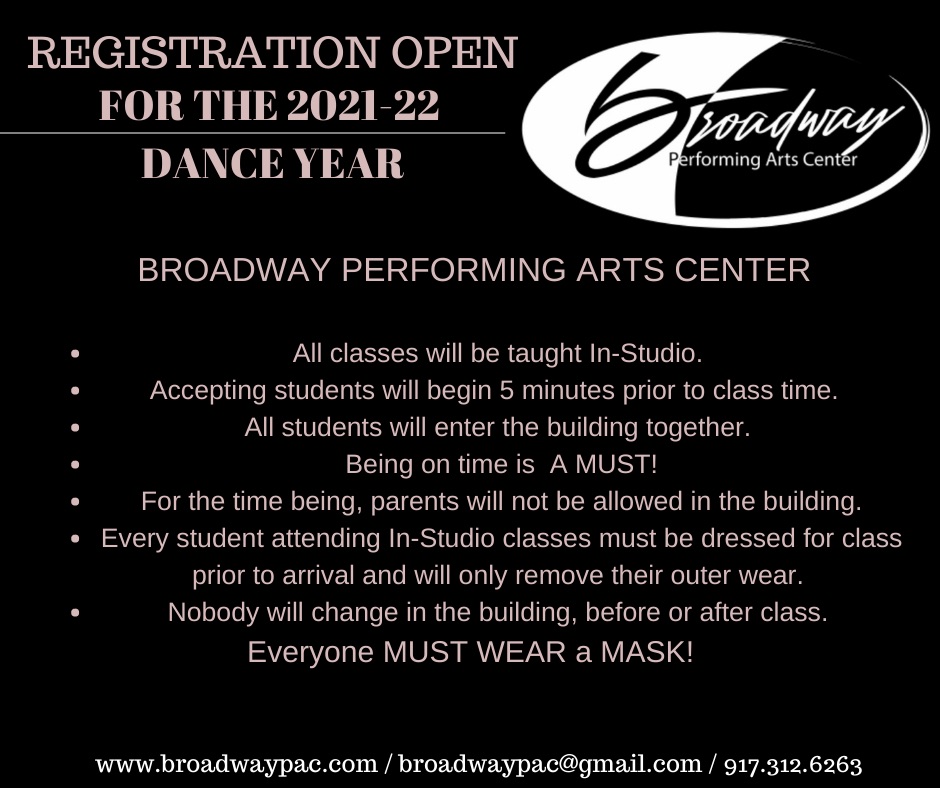 ---
Please click the categories below to access the BPAC 2021-2022 schedule of classes!
Dance classes provides a crucial outlet for emotional expression and physical movement,
while maintaining normalcy in changing times.
Broadway Performing Arts Center currently has three categories for our youth dancers and one adult category:
Broadway Babies – 2y-5y
Broadway Kids – 6y – 10y
Broadway Stars – 11y -17y
Adult Classes 18y +
---
Sign-in to your account and sign-up TODAY!