Staff
TINA CASULA GROSS; STUDIO OWNER / INSTRUCTOR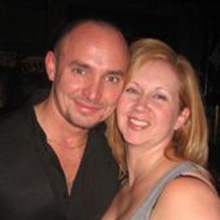 Miss Tina has been a dance educator for over 30 years. She has been a guest artist teacher at many studios in the tri-state and surrounding areas. Her extensive resume proudly shows her achievements in Regional Theatre Productions, National & International Touring Productions. Some favorite shows include: A Chorus Line, Seaside Music Theatre; Cabaret, The Walnut Street Theatre; Anything Goes, Maine State Music Theatre and The Who's Tommy, 42 Street, Joseph and the Amazing Technicolor Dreamcoat; Gateway Playhouse. Tina served as the assistant choreographer for Holland America Cruise Lines. For her productions at White Plains High School, she received awards and nominations in the following: 2002 Helen Hayes Theatre High School Award for Outstanding Choreography in Anything Goes; Nomination in 2001 for Best Musical: "Into the Woods" and 2002 for Best Musical: "Anything Goes". To name a few, Tina has worked with Bill Castellino, Bob Durkin, Bruce Lumpkin, Charles Abbot, Donna Drake, George Faison and Tony Parise.
---
CHEYENNE; STUDIO OWNER / INSTRUCTOR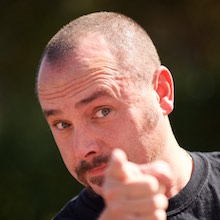 Cheyenne is a graduate of "The School for Creative and Performing Arts" in Cincinnati, Ohio and is currently the casting director for Chezzam Entertainment Group, Inc. One of many favorite accomplishments is his performance in "The Nutcracker" with the Dayton Ballet Company. He has toured the U.S. in the 1st National Broadway Tour of Saturday Night Fever, Larry in A Chorus Line and as a featured dancer in "The Fiddler on the Roof". Cheyenne performed in "West Side Story" in Taiwan and as Tony Manero in Saturday Night Fever in Germany. He served as Entertainment Director at Club Getaway producing themed entertainment for various events such as the opening act for The Trammps. Cheyenne has an integral role at the JCC of Manhattan as the teacher for the Youth Theatre Troupe. He has worked with acclaimed directors and choreographers such as Arlene Phillips, Baayork Lee, Barry Lather, Mitzi Hamilton and Phillip McKinley.
---
COLLEEN HAWKS; MUSICAL THEATRE SHOWCASE INSTRUCTOR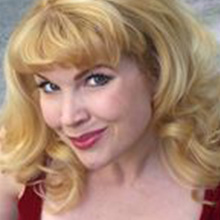 Colleen Hawks just finished performing the taxing role of Mrs. Johnstone in Blood Brothers at Astoria Performing Arts here in NYC. Colleen has done guest artist residencies teaching classical voice and musical theatre through NJPAC and Together in Dance. She is the musical theatre director at Rutgers Summer Acting Conservatory and choreographer for the spring musical at Bronx High School of Science (6 years), has directed and choreographed youth productions for the GarAge Theatre Group at Fairly Dickinson University, taught workshops at several of the NYC colleges and was a Rising Stars Evaluator for Paper Mill Playhouse. Colleen teaches voice and musical theatre at the Elite Dancentre in Rockeville Centre and at Broadway Performing Arts as well as private voice at her home studio in New York. She has been on Broadway in Shrek the Musical (Fairy Godmother & Voice of the Bluebird), The Boy from Oz (trio back up singer for Hugh Jackman) and Smokey Joe's Café. Notable credits include the original production of Andrew Lippa's Wild Party (with Idina Menzel and Tae Diggs) and Papermill's Anything Goes (with Chita Rivera). Other regional productions include Anything Goes (Reno Sweeney), Legally Blonde (Paulette), The Full Monty (Vicki), and the title role in Sugar. Film and TV: The Narrows, Law and Order: C. I, As the World Turns. Other directing credits include her husband's one man show Southern Man. www.SouthernManThePlay.com Colleen has sung at the Lincoln Center and Carnegie Hall, been a Disney Princess and raised a baby lion. She lives with husband – actor Jeff Pierce and her two cats Guido and Magwitch. www.ColleenHawks.com
---
VALERIE BOTTENUS
A native New Yorker, Valerie began her dance training at age 4 and eventually spent four years as a full-time student at George Balanchine's School of American Ballet, where her teachers included such legends as Alexandra Danilova, Muriel Stuart and Andrei Kramarevsky. She appeared in S.A.B.'s annual workshop performance and in New York City Ballet's production of "Coppélia" at The New York State Theater at Lincoln Center. After graduating cum laude from Barnard College of Columbia University, she earned her living for more than twenty years as a professional dancer, dance teacher and contortionist. Valerie has circumnavigated the globe on ships, dancing in large-scale productions for Norwegian, Cunard and Costa Cruise Lines. She has taught dance classes in Stuttgart and Freiburg, Germany, in Brussels, Belgium, and in Paris, France, and has performed as a lead dancer in long-running revues in Tokyo and Brussels. She has appeared as a featured contortionist at the legendary Supper Club in Manhattan, at Japan's Omaezaki Grand Hotel, on Coca-Cola's nationwide Fruitopia promotion tour, as one of the original members of Larry Keigwin's Keigwin Kabaret, at Kennywood Park's 100th anniversary turn-of-the-century sideshow in Pittsburgh, on World Championship Wrestling, and in industrials worldwide for corporations including IBM and Xerox. She was the subject of a full-page article in Limber Times, the official newsletter of the International Contortion Society. Valerie danced in Lisa Lisa and Cult Jam's "Lost In Emotion" video for MTV, on Bill Irwin's "Live From Off-Center" special for PBS, on "Star Search" hosted by Ed McMahon, and in commercials for Japan Air Lines. Valerie currently manages private events for the Chez-zam Event Group, teaches ballet technique classes, and has been a judge of national dance competitions for Applause Talent since 2001. When not dancing, she teaches English as a Second Language. She holds a Master of Arts degree from New York University in Teaching Dance in the Professions with a concentration in ABT Ballet Pedagogy. She is certified to teach all levels, including partnering, of American Ballet Theatre's National Training Curriculum.
---
SAMUEL HUNLEY
A graduate of the School for Creative and Performing Arts in Cincinnati, Ohio where he attended for 9 years as a Dance Major. Samuel received additional studies from such schools as the School of American Ballet, San Francisco Ballet, and Boston Ballet.  During his 11th grade year of high school Mr. Hunley was presented with his first professional contract as an apprentice with Cincinnati ballet. He went on to perform with the company for several seasons before joining the Boston Ballet.  While with the Boston Ballet he performed such classics as the Sleeping Beauty, Giselle, Taming of the Shrew, Swan Lake, Merce Cunningham's Breakers, and the Nutcracker. Samuel also performed at the Kennedy Center in Boston Ballet's production of Don Quixote.
Mr. Hunley later joined the Atlanta ballet performing in their tour of Korea with the Seoul Ballet Theater, and at the closing ceremonies of the Atlanta Olympic Games.